If the soft inner section of the tooth (also known as pulp) develops an infection, it can create lots of pain and the whole tooth starts to die if the contamination is not removed. A root canal treatment by our dentists at DentalWorks - Portage Crossing in Cuyahoga Falls,OH removes the diseased pulp from the tooth, which can preserve the tooth and allow proper recovery begin. To protect and strengthen the tooth after the pulp is removed, a filling substance can be added in the tooth or else a crown can be positioned on the tooth by our dentists. If the diseased pulp is not cured, other teeth can become infected, plus the infection may pass into the blood flow and infect other sections of the body. At DentalWorks - Portage Crossing in Cuyahoga Falls,OH, our dentists perform root canal procedures to aid patients and bring back their oral health.
A root canal therapy is generally done with local anesthesia to numb the gums and teeth, plus our dentists may include sedation if needed. Our dentists will take out the pulp from the diseased tooth or teeth, then our dentists will put on a crown or insert filling material. A few patients are at a greater risk of getting an infection (most often patients with heart concerns like congenital defects and artificial heart valves, so our dentists can prescribe a treatment of antibiotics before and after the root canal procedure.
If only local anesthesia is used, the patient will be able to drive and recuperate at their home, however certain sedation options may require the person to have a dependable adult take them home. Patients will have temporary numbness and a few patients may have minor discomfort that can generally be remedied with an over-the-counter pain reliever. If a temporary crown was set over the treated tooth, the permanent crown will be placed and secured by our dentists at another appointment. After a root canal, oral care consisting of brushing and flossing at home, plus visits to DentalWorks - Portage Crossing as recommended by our dentists are critical to keep up the well-being of the treated tooth or teeth.
A root canal treatment is generally covered partly by the patient's insurance, however insurance may not cover added expenses for emergency care. Our dentists at DentalWorks - Portage Crossing in Cuyahoga Falls,OH accept many forms of payment and DentalWorks - Portage Crossing can also help patients in applying for financing, as needed.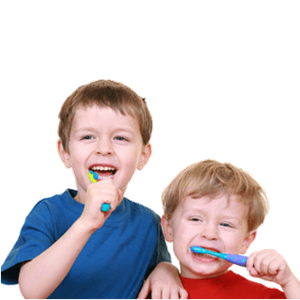 To treat your discomfort and avoid more dangerous oral health concerns, don't dodge talking to our dentists about root canal treatments. With advanced dental equipment and techniques, as well as sedation options at DentalWorks - Portage Crossing in Cuyahoga Falls,OH, treating an infected tooth doesn't have to be excruciating or difficult.
Related Procedures
Related Posts